Creative Leadership Coaching:
Support that Makes a Difference
Those of us who feel called to lead, or to do other creative work, or to support others in a variety of ways, also need to receive support. As a coach, my role is to support you, as you work to realize your goals. Together, we listen more deeply to your inner self, so you can step more fully into your next level of clarity, effectiveness, and embodied joy.
It is an honor to work with you, as I know that your own work in turn influences many others. If you'd like to explore together whether this work might be a fit, you can drop me a note here.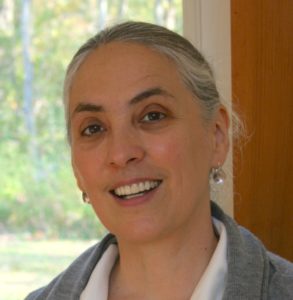 To deepen the presence we can bring to others, to do our best work in the world, we need to deepen our ability to be present for ourselves.
I'll always remember a public administrator who attended one of my "Heart-Centered Listening" workshops. When we came back to the full circle after working in triads, he reported back with a note of surprise:
"I came here to learn how to be a better listener to others. That's what I do, as part of my Community Relations work in municipal government. Yet today I discovered that to be a better listener, I need some listening, too!"
It is an honor to work with coaching clients who are professional listeners; whether facilitators, coaches, counselors, mediators or consultants. I also love working with with leaders who are exploring how to be more effective AND collaborative. And it is a deep joy to work with creative people who feel called to develop a project, and who want to grow their own selves in the process of bringing their work into the world.
_____________________________
My deep listening and coaching practice has been informed and inspired by many sources, including Ann Weiser Cornell and Barbara McGavin's Inner Relationship Focusing…. Dick Schwartz' Internal Family Systems model…. Christian Pankhurst's Heart IQ work…. and Joanna Lindenbaum's Applied Depths programs.
These are some of the practices from which I draw, to support you in your own unique journey.
_____________________________
I have also found that many of the underlying principles of my work with groups, also apply to coaching. After all, sometimes it feels like there are different "parts" inside; one part of us wants one thing, while another part of us wants something else…
At the same time, whether it's an inner conflict or an outer difficulty that we are struggling with, we know that challenges can become powerful opportunities for transformation, especially when we can find the support we need to grow. Write me if you'd like to learn more.